As a child I loved the classic Art Deco designs of the mid 1900s that were first inspired by nature. This was the reason I decided to go a bit retro with my newest purchase: an antique drafting table. But what I love about antiques is that you can find new uses for them in today's world. An antique drafting table is one of these great classic pieces. Let me share some ways you can put this beauty to use today.
A drafting table is a creative tool.
They're the perfect place to do some drawing, painting, or sketching. And they're also great for writing—especially if you like to write longhand.
But drafting tables can be used for more than just art. They're great for any kind of project that requires precise measurements and calculations. If you have home renovations in mind, or if you're working on a project at work that requires a lot of math, a drafting table might be your best friend!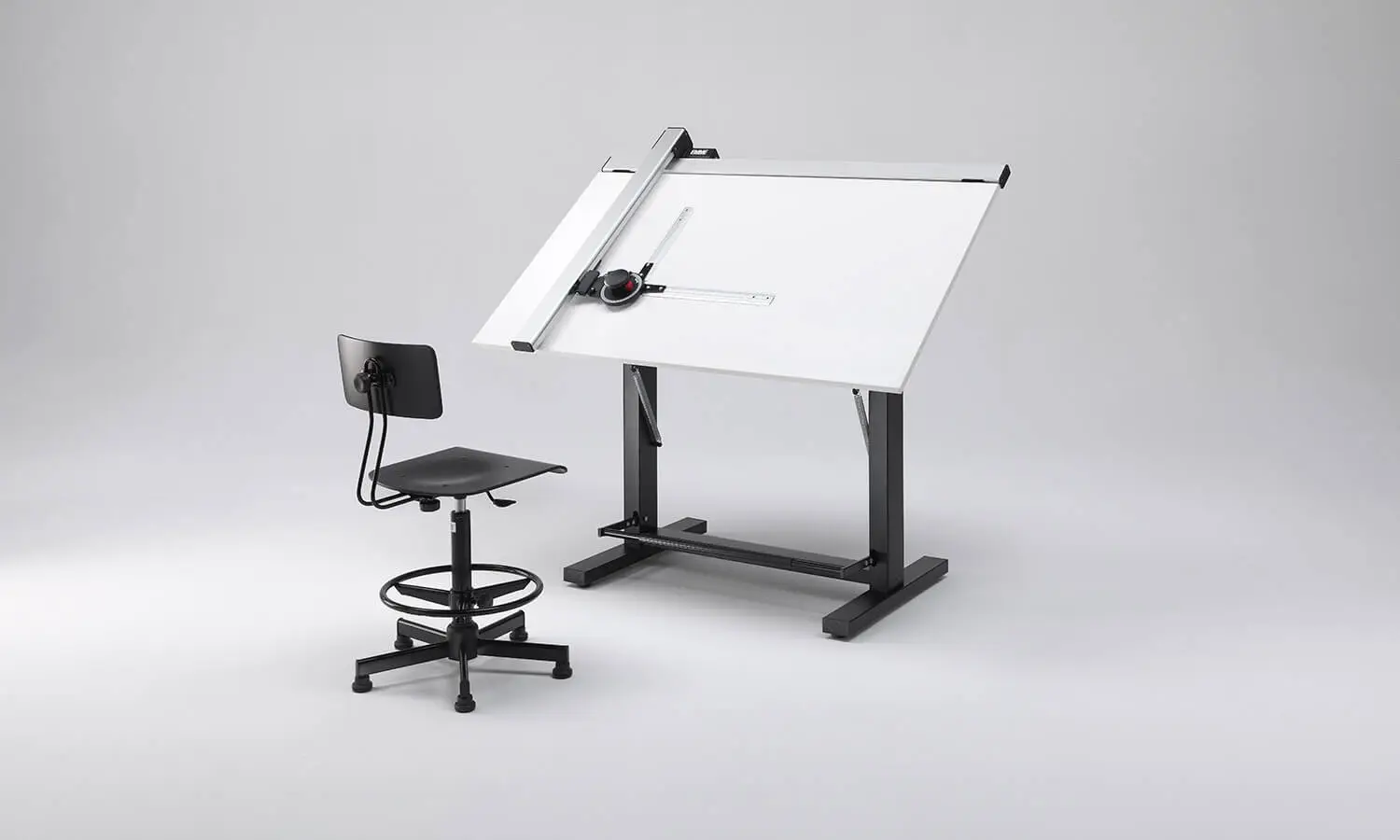 It can be used as a desk.
If you're looking for a piece of furniture that can be used as a desk, antique drafting tables are a perfect fit. While they were most commonly used by engineers and architects to draw out blueprints, today's homeowners can use them for anything from writing thank-you notes to doing homework.
These tables have the added benefit of being incredibly sturdy, so you don't have to worry about them wobbling when you're working at them or getting knocked over by your kids running around after school.
They also offer an aesthetic that might be described as vintage industrial chic. The metal bases and wooden tops make these tables look like they've been around for decades—but with a little tender loving care, they can last another several hundred years!
It can be used in art.
It can be used to create art, or it can be utilized as a desk or writing surface. The possibilities are endless with this piece of furniture, which is why it's so popular among collectors.
When you're buying an antique drafting table, first consider what you want to use it for. If you're buying it for art and wish to use it as a canvas, then make sure that it has enough room to hold your supplies. If you want it as a writing surface or desk for your computer or laptop, then check that the height works for you and that there are enough drawers available.
Antique drafting tables are available from many different places online and in person—from antique stores to flea markets and even online auction sites like eBay. You can find them at very reasonable prices too since they have been used by many generations of artists over time!
They can be used in the home.
Antique drafting tables are a great way to add some style and function to your home. They can be used in the home, office, or even on the go. Here are some ideas for how you can use antique drafting tables in your life:
Use it as a coffee table. The extra surface space makes the table perfect for serving snacks and drinks!
Use it as a bedside table. It has enough space to hold your phone and books, while still being small enough to not overwhelm your bedroom.
Use it as a desk in your office or at home! The table is sturdy enough to hold your laptop and paperwork without fear of tipping over or wobbling around while you work.
They can be used in kitchens.
If you're looking for a way to add some creativity to your kitchen, consider an antique drafting table. Drafting tables are great for the kitchen because they have tons of storage space, and they can be tucked away when not in use. They are also very durable and will last you many years if properly cared for.
They are versatile.
The reason why antique drafting tables are so versatile is because they are built with separate drawers that allow you to store items like books and other office supplies. This makes them ideal for use as a desk or coffee table. You can also use them as an end table by placing some candles in the drawers and decorating with flowers around the top!
A drafting table has many different uses for today's consumer.
In the end, there is no real limit to the amount of different uses that you can find for an antique drafting table. You just need to think creatively and find a new way of looking at it. Just remember not to be afraid to experiment and play around with the possibilities—and you'll sure find a creative and practical use that fits into your everyday life with ease.