Designing your kitchen should be a fun and simpler affair, regardless of how big or small it is. Take note that your kitchen is the heart of your home. Making it look awesome is all about transforming your home.
If you are searching for kitchen remodel ideas, continue reading this article. We have proof that black kitchen cabinets will help you make your kitchen reflect your standards.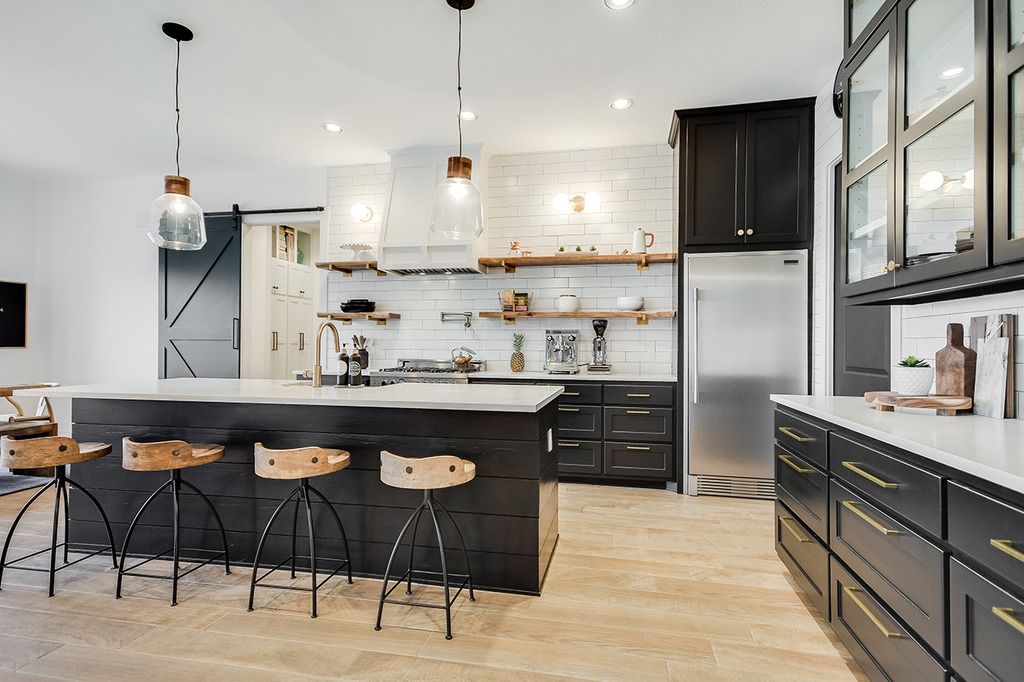 About Black Kitchen Cabinets
Have you ever considered adding the color black to your kitchen's interior design aesthetics? Well, black is prominent in interior design. If you install cabinets with black paint inside your kitchen, you will to a wide extent enjoy the following.
Seamless Interior Design Process
Because of their neutral-like traditional outlook, black kitchen cabinets are easier to work with in interior design. You can mix them with almost every color and material texture not to mention varieties of metallic finishes. If you prefer a colorful kitchen interior, black-stained drawers can give you the best neutral ground for incorporating mixtures of colors.
Functional Kitchen Interior
Apart from their ability to simplify an interior design process, black-colored drawers are a good kitchen remodel idea based on their functional attributes. With their dark stains, you can use these drawers to make your kitchen easier to maintain. If by any chance you want more warmth inside your pantry, then black-stained cabinetry should be your number one kitchen remodel idea.
Black cabinets are also a good kitchen remodel idea based on the convenience of finding them. Because they are very common, you can find them anywhere, from your neighborhood kitchen furniture dealer to online shopping sites. If they start to fade, replenishing their outlook is as easy as ABC, thanks to the ease of accessing all varieties of black paint.
Access to Multiple Interior Designs
Black kitchen cabinets are perfectly built to match all types of kitchen interiors. Therefore, if you'd love to shift to and from traditional and modern kitchen interior designs as trends come and go, you should opt for black-stained cupboards as the number one kitchen remodel idea.
Cost-Conscious Interior Design
Black cabinets are the number one kitchen remodel idea for many homeowners mostly because of their cost-effectiveness. With their traditional shades, these drawers are less susceptible to the impacts of tear and wear, for example, stains and scratches, which is a fact that makes them the most preferable for homeowners who want to save money.
Final Thoughts
From their unparalleled ability to simply an interior design process to their unequaled compatibility with almost all interior designs and colors, black cabinets are a good kitchen remodel idea for obvious reasons. Black kitchen cabinets can make your kitchen remodel project not only simple but also convenient in terms of cost and access to décor materials.