When it comes to making improvements on your home, it can feel like the list is never ending. As fuel bills rise and the cost of living crisis intensifies, you may be thinking less about aesthetics, and more about practicalities. When it comes to improving the energy efficiency of your home, and thus reducing your house running bills, you likely know how much of a difference insulation can make. Partition wall insulation is both effective and low cost and can help to improve the thermal performance as well as the sound reduction of your home.  This kind of home improvement can determine how much sounds bleeds between rooms, and how effectively heat is kept within the home.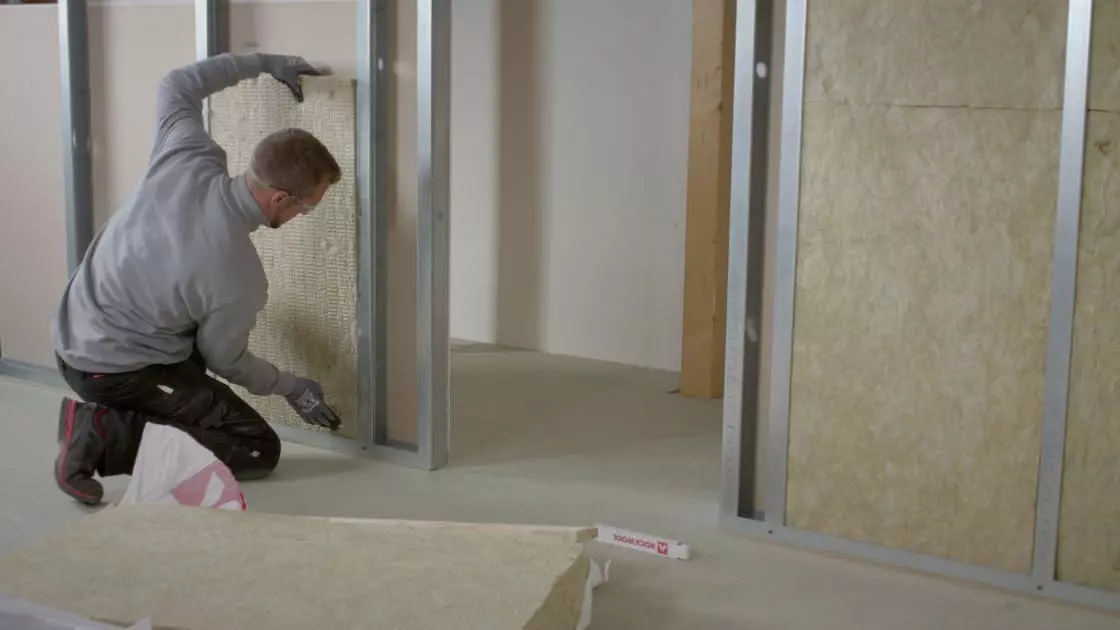 However, if you look into the options surrounding partition wall insulation you will likely come to realise just how much there is to know and learn about the subject. Finding the best option for you can be a challenge and understanding how to make the decision can feel overwhelming. Hopefully through the information in the article to follow you will better understand what partition wall insulation is, the benefits of installing, as well as the options that are available to you in this regard.
What is Partition Wall Insulation and What Are the Benefits?
Partition walls are the walls inside your home that separate the rooms within. If these walls are not insulated, it can have a negative effect on both your comfort and your home experience. Partition walls insulation fills the space within the wall frames and works to improve both the thermal and acoustic insulation of your home, while also working to build up fire resistances. You can choose either rolls, slabs, or boards when it comes to fitting internal wall insulation.
What Are the Options for Partition Wall Insulation?
There are a few different options when it comes to partition wall insulation, each with particular qualities that make them the best fit for different situations.
Phenolic Insulation
Phenolic insulation excels in providing heat retention. Boards like the Kingspan Kooltherm K112 Board is designed specifically to fit within the studwork of partition walls. It's fibre free and surpasses all other insulation boards in terms of thermal performance.
Mineral Wool Insulation
Rock mineral wool is one of the most effective materials for insulation available, boasting great results in both heat and sound insulation. It's absorption of energy works to save energy and also offers very high levels of fire resistance. Substances Rockwool RWA45 are excellent in their ability to improve home efficiency and these slabs can be used in both timber or metal stud partition walls.
PIR Insulation
If you want great results without the hefty price tag, traditional solid insulation boards are a great option. Celotex is the leading brand in this regard, becoming synonymous with PIR Insulation boards after almost 100 years of perfecting their products and solutions. These boards reduce thermal bridging while also increasing heat retention.
Get the Help of Experts
While the installation process isn't the most complicated of procedures, it's important that it Is done correctly. If it isn't done properly, you could find yourself dealing with costly damages and repairs in the future. To avoid this, it's important that you get the advice of specialists before you start the installation process.
Final Words
Insulation is one of the best things you can add to your home to increase value and decrease your bills. As you work to improve your home efficiency you will surely notice the difference as you enjoy the comfort of a warm house without an eyewatering bill at the end of the month.